But there's another, darker side to the peninsula. Strange hopping spiders appear as if from nowhere. Sandfleas pounce. Feral cats seem much too interested in one's comings and goings. Mosquitoes chase bats from their houses. And the cactus hurts my toes.

Did you know - (and I found this on the official Texas Parks and Wildlife website) "... seasoned fishermen in tropical areas use a simple test to determine whether a fish is fit for human consumption: If their gums tingle after rubbing fish organs on them (emphasis mine), then the fish is not safe to eat."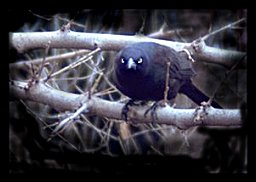 Now I personally haven't noticed any of my neighbors doing this. But it frightens me to think they might. And that I might, one foggy morning, stumble upon a group of them huddled by the shore - knives drawn, fish entrails clutched. I'm sure just witnessing such a thing would be enough to put me in the hospital.