THE   INTERVIEW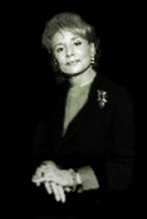 Good evening. This is Barbara Walters and I'm sitting here with Satan - yes Satan, bad-boy archangel of the universe. The self-styled Prince of Darkness has agreed to meet with us in an undisclosed location for what promises to be, for this reporter, the interview of a lifetime.






It's a pleasure to be here, Barbara.

The pleasure is all mine.

But I'm wondering.

Yes?

What about God?

I have him penciled in for next week.

What I mean is - won't He be jealous?
About my being first and everything?

I believe you're the one with the jealousy problem.
That was quite a fall you took. Any bones broken?

Oooooh. Kitten with a whip.

For the purpose of this interview, I'll need something
to call you. 'Lucifer' seems to me rather pretentious.

You may call me 'Scratch.'

An eighteenth century sobriquet - quite
popular during the American Revolution.

Clever, too. I like that in a woman.

Don't get fwesh.

Still having t'wouble with those r's?

Hasn't affected my salary.

Capitalism. I love it.

Step out from the shadows, Scratch.
     Let my viewers at home have a look at you.

I wouldn't want to frighten anyone.

We're on at nine o'clock. It's all right.

Well, if you're sure...

I'm sure.

Hello, Barbara.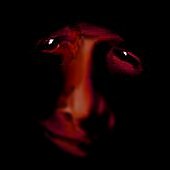 Is that the best you can do?

I thought you'd be sickened by my appearance.
I thought you'd run, screaming, from the room.

I've seen Sam Donaldson without makeup.


CONTINUE ON TO
---