<!BGSOUND SRC="00gdanna.mid"> <!EMBED SRC="00gdanna.mid" AUTOSTART=TRUE HIDDEN=TRUE>



ANNA
ALEMANOV


I am Anna Henrika Katrina Alemanov. Originally I'm from St. Petersburg, in what was then but is no longer the Union of Soviet Socialist Republics.
(enter letters at bottom of page)
I am a proud member of the Communist Party even though it was apparent when Gorbachev kissed Reagan's capitalistic ass that the Party was, for all intents and purposes, over. (Ha ha. I just made a little pun on the word 'party'. 'The party is over?' You can gauge a person's grasp of foreign languages by their use of humor. In some circles I am considered a wit.)
Anyway, it was because of this political tongue-darting that my father, a munitions expert, lost everything. His apartment in Moscow, upscale car, money put aside for emergencies, everything.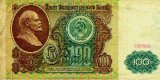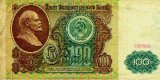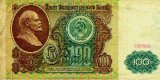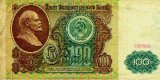 My mother learned of our financial ruin from Papa's whore, who confronted her in Dopov Market over cabbages. At the time, Mama did not know that Papa even had a mistress; and these two revelations, coming so close together, proved too much for her. She had a stroke and died, there, amid the produce.
Mama was very beautiful.  Her
face adorns this early Party poster.

I don't know who posed for the woman.

On Christmas Day, the day of Mama's funeral, Papa committed suicide in a particularly gruesome manner. He put a power tool to his head and drilled nails into his own brain.
This is my poor Papa:
The farewell note read, simply, "Screw me, Gorby." By then I'd had enough. I sought political asylum in Amerika.
Currently I am living in Houston while the Department of Immigration and Naturalization evaluates my application for citizenship. The U.S. government had offered to relocate me in either Federal Detainment Facilities or the State of Texas during this interim period. Foolishly, I chose Texas. Yippi yi yo.
I hold university degrees in parapsychology, art history and veterinary medicine. I am thirty years old and single. For the moment, this is my space, my virtual cyber-lodgings as it were, in Max's City. My space in the real world is Executive House on Alabama Street. That is where I stay. That is where I keep my meager belongings. I have a pussycat. There is a view.
"I was thinking maybe an advice column," Max said when I told him of my plans to write an extensive fifteen page treatise on the Death of the American Bourgeoisie.
"An advice column?" My voice was low and threatening. "Do you mean like Ann Landers?"
Max took pains to avoid my eyes. His gaze shifted from the door to the windows, for alternate routes of escape! "Yeah, sure. Why not?"
I was frankly appalled by this suggestion, and almost struck him where he stood. But upon further reflection, and after much frightened persuasion, I agreed to the idea.
And so now, my dear browsers, you may write me for advice on any subject at:
Ask Anna
I will answer any and all questions about your personal life. I will be brutally honest. I will be blunt. You may not like the things I have to say. You have been warned.