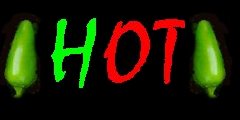 AND EASY

ENCHILADA PIE

por mi  Aurorasita
10 or 12 large corn tortillas
1 lb. grated monterey jack cheese
1 lb. lean ground beef cooked, drained
3 garlic cloves, peeled
2 large onions, diced
2 jalapenos, diced
3 cans enchilada sauce
Dip whole tortillas in shallow bowl of enchilada sauce. Layer with other ingredients, saving enough cheese and onions for top layer. That's it! You don't have to roll 'em up or anything! Cover with foil and bake in 350 degree oven for 20 to 25 minutes. Serve with dollop of sour cream, lettuce, tomatoes, etc. and rice.




BEANS A LA BLANCA

BEWARE OF FLATULANCE!
large bag of dry pinto beans
fresh cilantro
2 yellow onions, chopped
6 strips of bacon,
3 garlic cloves, peeled
2 jalapenos, chopped
1 tbs comino 2 12-ounce cans of stewed tomatos
Cook beans according to instructions on package.
Add pre-fried bacon (with grease). Add the other
ingredients, simmer for an hour, and serve with:




FRESH SALSA

worth the hassle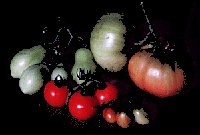 8 Roma or 'salad' tomatoes
4 large jalapeno peppers
1 medium white onion, peeled and chopped
3 tbs olive oil (virgin if ya' got it)
garlic clove, peeled
3 tbs basil (fresh if ya' got it)
1 tbs salt
blender


Boil the hell outta the tomatoes and peppers, for about ten minutes.
Dump 'em in the blender with the rest of the stuff. Blend and chill.
Serve with tortilla chips and Zantac.




KVACK'S KILLER CHEESE DIP
2 lbs. box of Velveeta Cheese Food
16 oz. jar of Pace Picante Sauce (Hot or Medium)
1 lb. of lean sausage
Hack the Velveeta block into 8 or 10 chunks. Place the chunks in a microwaveable bowl and pour the picante sauce over the cheese. Cover and microwave on medium for ten minutes. While that's working, cook the sausage (well done) in a skillet. Drain and stir into the melted cheese/picante mixture. Nuke the concoction for another three minutes on high. Serve with corn tortilla chips.




---